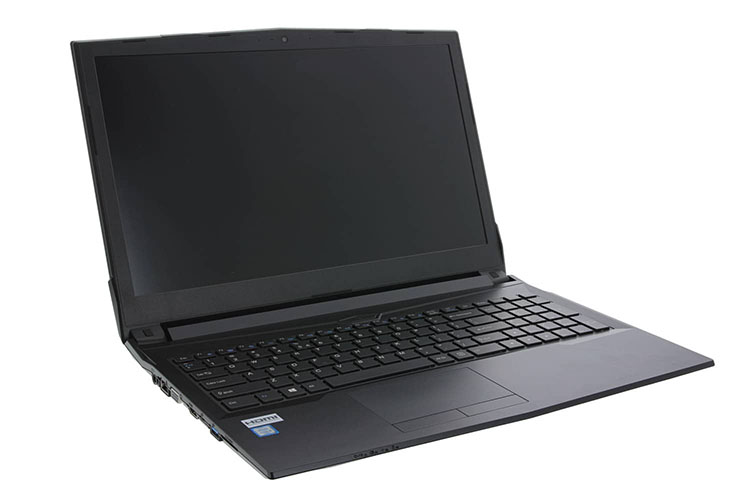 Installing Arch Linux on a brand new Clevo laptop
Daan Geurts-Doorenbos • August 21, 2019 | Updated • August 21, 2019 16:38
linux
arch linux
I'm about to install Arch linux on a brand new laptop and I will take you with me along this process. In this serie I will talk about buying this laptop and installing Arch on it and configuring to my likings.
For my work I'm using a Mac Mini late 2014 because I need to write some native iOS apps and for that you need the Apple Ecosystem. I live 2 hours drive from my office and therefore I'm a full-time remote worker. In our office we have a television with Skype installed and I call in every day. For that I'm using an old MSI CR61 laptop running Arch Linux.
I don't own a private laptop anymore since my Macbook 13 inch unibody 2008 has died. I'm a Linux enthousiast and I'm not willing to spend a lot of money on any Mac product outside work. I'm looking to buy a clean laptop without any OS pre-installed so I can install and run Arch Linux.
Bto.eu stands for Build To Order and lets you configure your laptop to your order. They use Clevo barebones as their base product and you have several parts you can upgrade. The V-book 15cl817 drew my attention. The non-upgraded price is very good (€699) and that will get you a Intel I5 8300H and 15.6 inch full HD matte IPS screen already. I chose better thermal paste because this machine tends to get hot under heavy load. Upgraded RAM to 2 * 8GB DDR4 (2400MHz), Crucial Performance. Upgrading to a 2666MHz RAM costs a lot more and doesn't give you that much performance win. They offer a 1TB, PCIe NVMe 3.0 x4 SSD, Intel 660P, 1800MB/s-1800MB/s for free so I'll stick with that. There is a second SSD slot but one SSD will work for now. I've upgraded the network card to Intel Wireless-AC 9560 for a little better wireless performance. You can also opt for a 4G/LTE modem but I will not use that so I skip that one.
So my whole configuration looks like this:
| Part | Specification |
| --- | --- |
| Processor | Intel® Core™ i5-8300H Processor |
| Screen | 15.6 inch Full HD matte IPS |
| RAM | 2 * 8GB DDR4 (2400MHz), Crucial Performance |
| SSD | 1TB, PCIe NVMe 3.0 x4 SSD, Intel 660P |
| Wireless | Intel Wireless-AC 9560 (802.11ac 2.4/5GHz, 1.73Gbps) + Bluetooth 5.0 |
| Keyboard | Single color QWERTY keyboard |
| Connections | USB 2.0, USB 3.0, USB 3.1 Gen2 Type A, USB 3.1 Gen2 Type-C, VGA (15pin), HDMI |
| Security | Kensington® Lock, TPM 2.0 |
| Weight | 2000 – 2500 grams |
| Height | 20 – 25mm |
This configuration will cost me about 800€
The laptop should arrive soon and in the next blog post I will open the box and talk about my first impression.